So I might have put another doll on layaway again. I know, I'm not supposed to buy anymore dolls, except a Giorgio, this year, but she was just
so
perfect for my character Grace.
This was my concept for Grace. A 19 year old girl, who's very innocent and naive.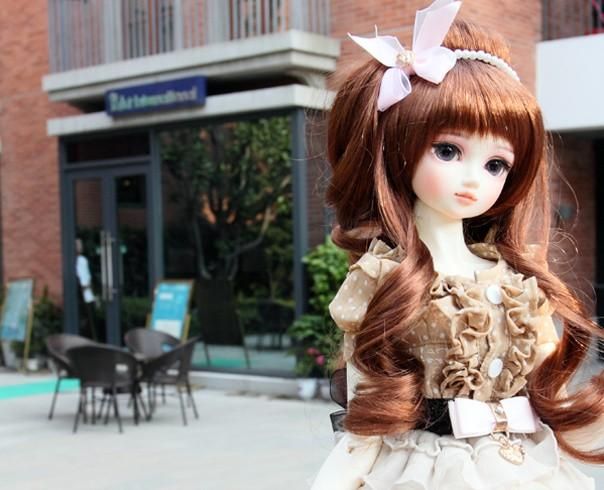 And this how the doll looks on the official pictures, but I got her secondhand.
I'll get her
this
wig, when it comes in stock in SD size.
So yeah, I haven't developed Grace a lot yet, but I already like her.
She is a hopeless romantic girl, who reads love stories in her free time, but she works for Team IS. She is the one who has to sort through all the infomation the spies garther and cagorize it for Hunter.
At the beginning of the story, she arrives at Team IS and is more or less scared to death by Scarlet, but Tahir sits her down and calms her. After that Grace developes a crush on Tahir, though he is much elder than her.
Hunter on the other hand, gets jealous, but is too proud to admit it, so he, childishly, treats
Grace very poorly, whenever Tahir is working in the capital.
Scarlet is amused by the situation and does nothing to help Grace.
Other things happens, but I'm not gonna write the whole story here.